Garage Door Repair Atlanta
24/7 Emergency Service – Upfront Pricing – Free Estimates
Call Us: (678) 981-8454
Why choose All Four Seasons Garage Doors
24/7 emergency service
Highly trained technicians
Any door for any budget
Over 250 years combined experience
Get your new door faster & at a more affordable price
All products warrantied
All work guaranteed
All major brands serviced
14 point inspection
Huge selection of styles, colors & custom features to choose from
Garage Door Repair in Atlanta
All 4 Seasons Garage Doors offers garage door repair Atlanta residents trust. Specializing in broken springs, cables and garage door panels. A garage door is more than just an entry to your home.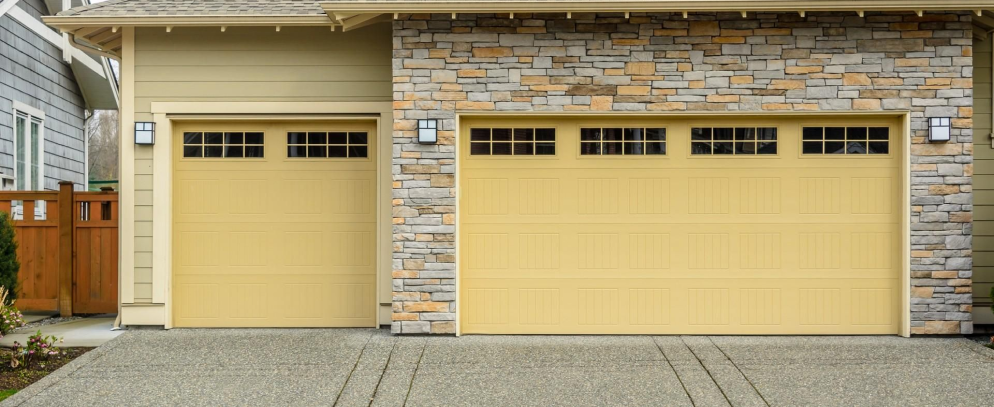 It's a barrier that keeps you protected from the outside world and a necessary functional component of any house. When yours suddenly stops working or develops excessive wear and tear over time, you need efficient and friendly service to get things back on track.
At All 4 Seasons, we're on call for our Atlanta neighbors facing garage door emergencies. We provide garage door repair in Atlanta by appointment or when emergency calls, and our job's not done until each client is happy.
Atlanta Emergency Garage Door Repair
Garage doors don't care about your schedule — they can break at any moment, leaving you high and dry. As a result, you'll be stuck inside your home, unable to drive, and even locked out.
If you get in this situation, we're here to help. Whether your garage door breaks down early in the morning or the darkest hours of the night, our 24/7 emergency garage door repair in Atlanta will solve the problem before you know it. You won't find a more dedicated or skilled repair team in the area.
Affordable Garage Door Repair in Atlanta
Some companies take advantage of the spontaneous nature of garage door repair by charging high prices, especially for emergency repair services. However, we would never penalize our customers for something out of their control like this because we pride ourselves on offering affordable garage door repair in Atlanta.
We're known for the service call, which is the cheapest consultation you'll find in town. We'll get there right away, diagnose your problem, and propose a solution that will solve your unique circumstances.
Our estimates are always up-front and transparent, so you won't have to worry about sneaky hidden fees once the job is complete. When you go with All 4 Seasons, you get friendly, honest, and skilled service that you'll be pressed to find elsewhere.
With us you are sure to get superior service. Our services include
Garage door panel repair or replacement
Dents
Broken rollers
Bent tracts
Missing weather strip
Broken openers
Garage Door Installation
Garage door installation is our expertise. Once you have chosen the style of door that suits you, our team of professionals will handle the nuts and bolts. We deliver a high-quality garage door installation every time.
Carport Conversion
Converting your carport into a garage is the single best return on investment a homeowner can make. It provides safe storage, prevents criminals from seeing if the homeowner is home, keeps your warm or car cool depending on the season, keeps debris out, and can add $20k(or more) in value to your home when you sell it. At All 4 Seasons, we are capable of designing constructing, and completing your carport conversion into a garage. We truly are a turnkey solution. You'll be surprised at how cost-efficient a carport conversion is on a home.
Why All 4 Seasons Garage and Entry Doors?
There are many repair service providers in Atlanta, so why should you choose All 4 Seasons when disaster strikes?
24/7 Availability : We're always on call because emergencies don't exist on a 9-5 schedule. We're available when and where you need us always.
Fast Service Turnaround: When you call us with a service need, we aim to meet it quickly and efficiently with same-day service you won't have to wait for.
Wide Variety of Brands: Every door is a bit different, which is why we keep a wide variety of doors, openers, and components in stock at all times.
Professional, Friendly Technicians and Customer Service : We put our customers first, which is why you'll always interact with friendly, knowledgeable, and professional technicians and customer service agents.
Atlanta Garage Door Repair When You Need It : When your garage door suddenly stops working or presents obvious signs that it's time for a replacement, look nowhere else but All 4 Seasons for fast, friendly, and effective same-day service.
Call us today to schedule your garage door repair in Atlanta!
"First rate all the way around from selections to styles to quality to installation. My garage was cleaner when my installer, Johnny, left than when he arrived. He put as much if not more care into my install than if he was at his own house. I'm really pleased."
"We had Greg from 4 Seasons come out today to fix our garage after I backed into it with my car (oops!) and we couldn't be more pleased with the level of skill, customer service and kindness we received!! If we ever need to repair our garage doors again, Greg and 4 Seasons will be our only choice!!! Thank you so much!!!"
"My experience with All 4 Seasons Garages was excellent. I chose All 4 Seasons because of Kyle's customer service and attention from the initial appointment for estimate. The attention and follow up from All 4 Seasons showed me care and desire for my business. I will be a loyal customer based on this."
Garage Door Repair, New Garage Doors & Entry Doors
Serving The Entire Atlanta Metro Area Since 2002 Local Service You Can Trust